Lake Nona Properties for Sale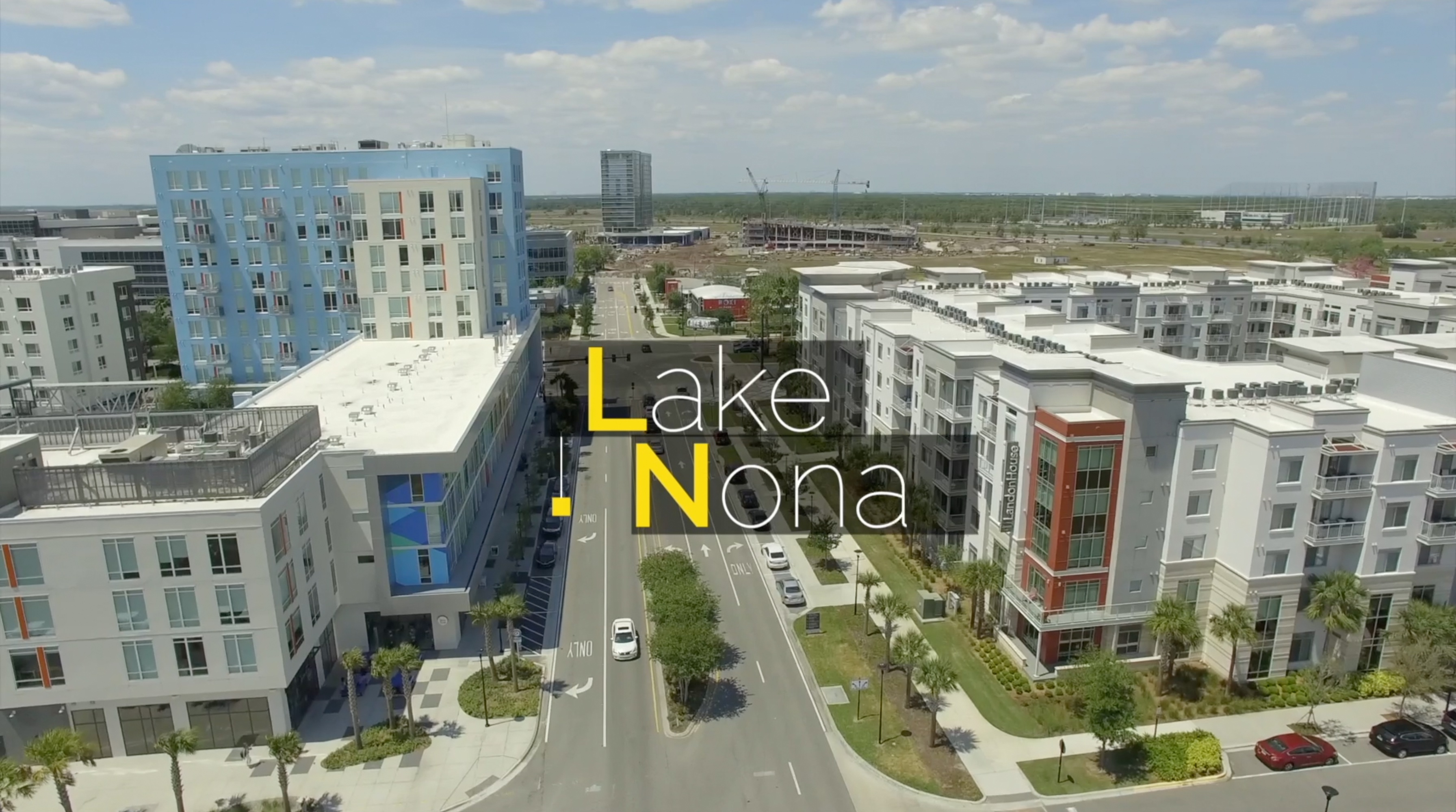 Lake Nona Orlando
Overview of Lake Nona Florida
Lake Nona is an innovative and modern master planned community built by Tavistock Development company. Encompassing 17-square-miles and located adjacent to the Orlando International Airport.
Lake Nona is a visionary design with a great layout of newly built neighborhoods, a modern town center, golf courses as well as shopping and restaurant districts. It has highly rated schools conveniently located near neighborhoods built by a variety of very sought after custom home builders.
Things to Do in Lake Nona
There's no shortage of things to do in Lake Nona. Whether you want to spend your time golfing, shopping, swimming, sunbathing, wakeboarding or eating at a growing number of great restaurants, there's something for everyone.
Golfing: Lake Nona is home to 3 world-class golf courses; Lake Nona Golf & Country Club, North Shore Golf Club, and Eagle Creek Golf Course. All within only minutes of the town center and with plenty of golf course homes available. Lake Nona also has Drive Shack, a 3-story driving range that serves drinks and food.
Swimming: Many of the neighborhoods in Lake Nona have incredible amenities centers with community swimming pools that are perfect for hot afternoons spent with the family or relaxing in the sunshine.
Wakeboarding: Located in the heart of one of Lake Nona's most sought after neighborhoods, Laureate Park, is Nona Adventure Park. Which has a full wakeboard cable park complete with beginner to advanced features. It also has the Aqua Park which has 1000 feet of floating blow-up obstacles to play on. On top of that it boasts a massive climbing tower, where you can climb rock walls and various features up to 60 ft high. (There is a junior course suited for children 3-8 too!)
Lake Nona is a modern community with a vision towards the future. It is in a great location to access all of what Florida and Orlando living has to offer. See Lake Nona homes for sale and stay a while.
Lake Nona Schools
If you're looking for a great place to raise a family, Lake Nona is a great choice. The public schools in Lake Nona are some of the most highly rated in the area.
Schools in the area include: Moss Park Elementary, Sun Blaze Elementary, Eagle Creek Elementary, Lake Nona Middle School, Innovation Middle School, Lake Nona High School, Lake Nona campus of Valencia College and UCF Health Sciences Campus in Medical City.
With plans underway for additional elementary, middle and high schools in the next few years.
Learn more about property for sale in Lake Nona, or if you are wanting to buy or sell a house fast in Lake Nona, an expert realtor can help!
Parks in Lake Nona Florida
If you're looking for a place to play with the kids, read a book, walk the dog or go for a jog there are also many parks and community areas in Lake Nona. Parks in the area include the Heroes Community Park, Crescent Park, Laureate Park Trailhead, Laureate Park Community Garden and Laureate Park Soccer Complex.
Lake Nona Restaurants
If you're looking for a great place to eat, Lake Nona has many different restaurants to choose from. Whether you're looking for a casual meal or a fine dining experience, there's sure to be a restaurant that's perfect for you.
Some of the most popular restaurants in Lake Nona include Nona Blue, Canvas Restaurant and Market, Chroma Modern Bar + Kitchen, and Park Pizza & Brewing Company.
Nona Blue is located right in of North Lake Nona aims to blend the warmth and social atmosphere of a tavern with the polish and quality of a high-end casual restaurant.
Canvas Restaurant & Market is right in the heart of the Laureate Park neighborhood. It is a restaurant, bar, cafe, and community event center with a great atmosphere.
Chroma Modern Bar + Kitchen is an innovative restaurant serving a colorful menu of contemporary tapas, craft beer, fine wine, and specialty cocktails designed to inspire connectivity.
Park Pizza and Brewing Company is a popular spot that offers house made pizza and beer as well as cocktails and other bites-to-eat. All to be enjoyed with the view of their state-of-the-art brewing system crafting artisan beer right before your eyes. There is also outdoor dining available.
Lake Nona Nightlife
If you're looking for a great place to go out at night Lake Nona has many different bars and restaurants to choose from. Whether you're looking for a place to enjoy a few drinks with friends or enjoy some live music and delicious food there's sure to be a bar or restaurant that's perfect for you.
Some of the most popular bars in Lake Nona include Chroma Modern Bar + Kitchen, Boxi Park, and Park Pizza & Brewing Company.
Lake Nona Housing Market
The Lake Nona housing market is doing very well. With the prices of the homes consistently increasing since its conception, with a very high demand for homes in its many well planned and highly sought after neighborhoods.
The median price for a home in Lake Nona is $690,000, taking the typical value of a home up 30.9% compared to last year.
If you're thinking about buying a home in Lake Nona, now is a great time to do so.
Hire a Trusted Lake Nona Realtor
These are all great reasons to discover homes for sale in Lake Nona. Whether you're considering buying or selling your house fast in Lake Nona, it's best to hire a professional and experienced Realtor who can help you understand the process, and work to assist you in getting you the best deal or the most for 283 homes for sale.
Hiring a realtor in Lake Nona is in your best interest and will ultimately lead to an easier experience whether you're looking for houses for sale in Lake Nona, or selling your house in Lake Nona, working with or selling your house with a Realtor is a smart decision.
Get access to accurate MLS listings, market trends, school information, and more! If you want the best realtor in Lake Nona, Contact Me today and let me help you!
To get updated subscribe to our
Market Insights