New Homes Lake Nona- Summerdale park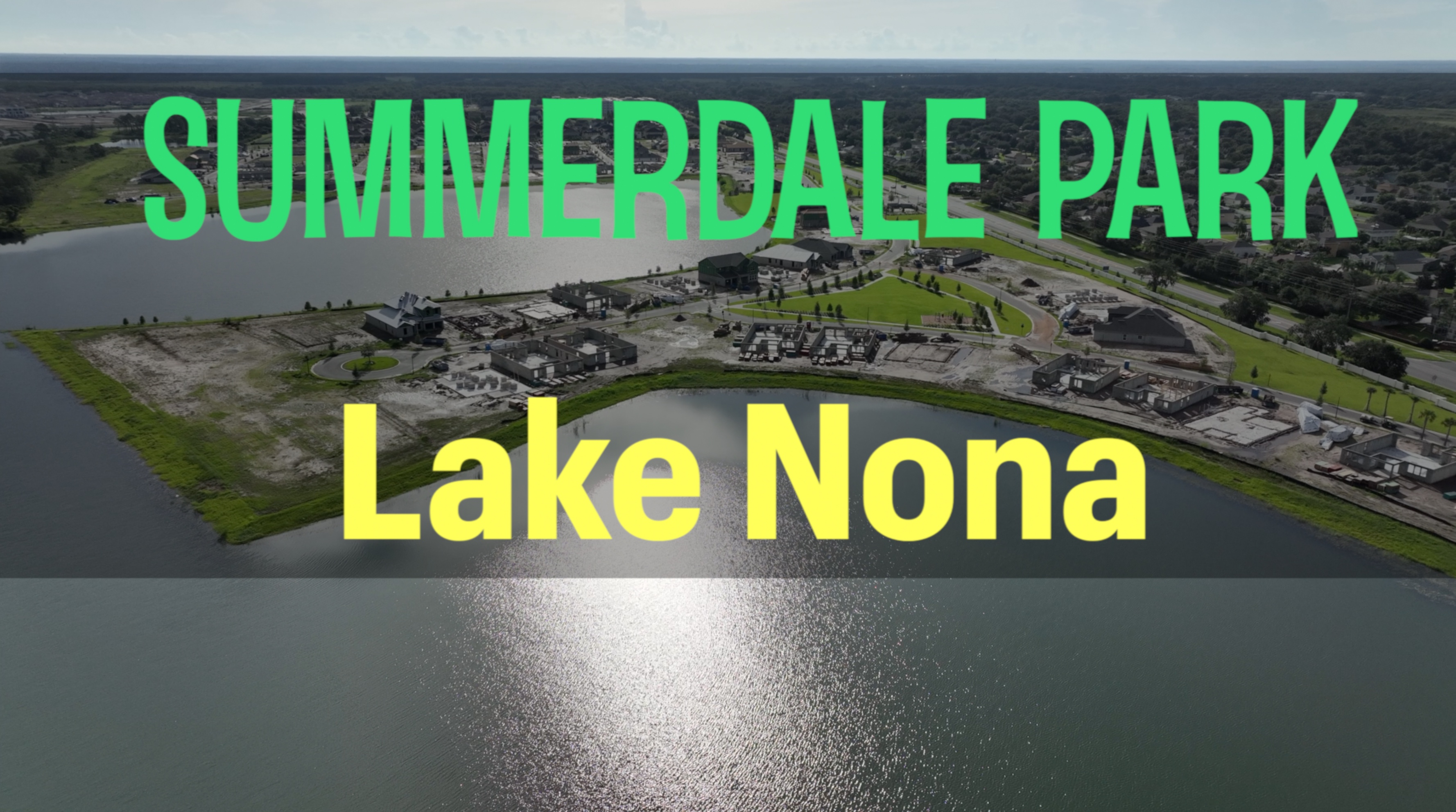 New Homes Lake Nona- Summerdale park
Thinking of Building a New Home in Lake Nona? Watch this first!
Building delays and waiting 12 months or more for these 8 customer's homes that are currently under construction in the new Lake Nona neighborhood of Summerdale Park has been a test of patience- but the good news is they are finally coming along. Watch this video to learn about the floorplans, features, and construction process here in Central Florida.
There are about 30 lots remaining and the builder Dream Finders Homes is offering discounts and incentives as the neighborhood gets sold out in 2023.
Summerdale Park in Lake Nona by Dream Finders homes and Craft homes released over a year ago, and we helped many customers from out of state choose their lots and floor plans. Now the neighborhood is starting to make significant progress and you can see these homes in various stages of construction.
We will walk through homes that are just getting into block. Homes that are in drywall and rapidly approaching their final inspection before closing and everything in between. Comment below your thoughts on new builds after watching this video! There are still some lots and spec homes left, so if you're interested give us a call- we can advise you on the best remaining choices from either builder, when to inspect, and what to watch out for in the construction process.
To Buy/Sell/Build/Invest in Orlando, contact: Justin Pekarek
Text/Call (407) 808-3695
Justin@TheOrlandoPA.com
Broker/Owner Orlando Property Advisors
Top 100 Realtor in all of Orlando 2020, 2021,2022
Orlando Realtor's "Top 20 under 40" Realtor
2019 Tom Ferry & Bomb Bomb Top Ten Video Influencer 2018
Over $100 Million personally sold
Follow me on Instagram: https://www.instagram.com/orlandopropertyadvisor
Check out Reviews here: https://tinyurl.com/vb7k83vn
To get updated subscribe to our
Market Insights